August 2013
Another entry in my catalog of pulp/suspense photography, this is For Love or Murder.  This image is based off The Glass Triangle, old pulp magazine cover that I discovered recently, at the excellent pulpcovers.com.  They have been my muse for the past few months.
Making the Image
This image was lit with two LED light panels, my new toys.  I used a 7100T 312 as a key on Elizabeth and Spectro-LED 9 as a fill on me.  The "daylight" setting on them is not a perfect match (the 7100T is a little more purple), but they are close enough that it  doesn't seem to be a true problem.  If I was to invest more money in the kit (and I probably will) I would drop it into the 7100's anyway.  They have custom color temperature controls, magnetic diffuser panels and run off rechargeable batteries.
This was shot on a 5D Mark III, using the 24-105 f/4.  I had intended to shoot this image a while back, but during setup the weight of my 5D broke the head of the cheap tripod I was using.  The camera fell lens first, and shattered the UV protector on my lens.  The drop wedged the frame of the filter tight enough that I couldn't remove it and had to take it to a WebbCam, our local photography specialist, for repairs.  The lens escaped unscathed, luckily.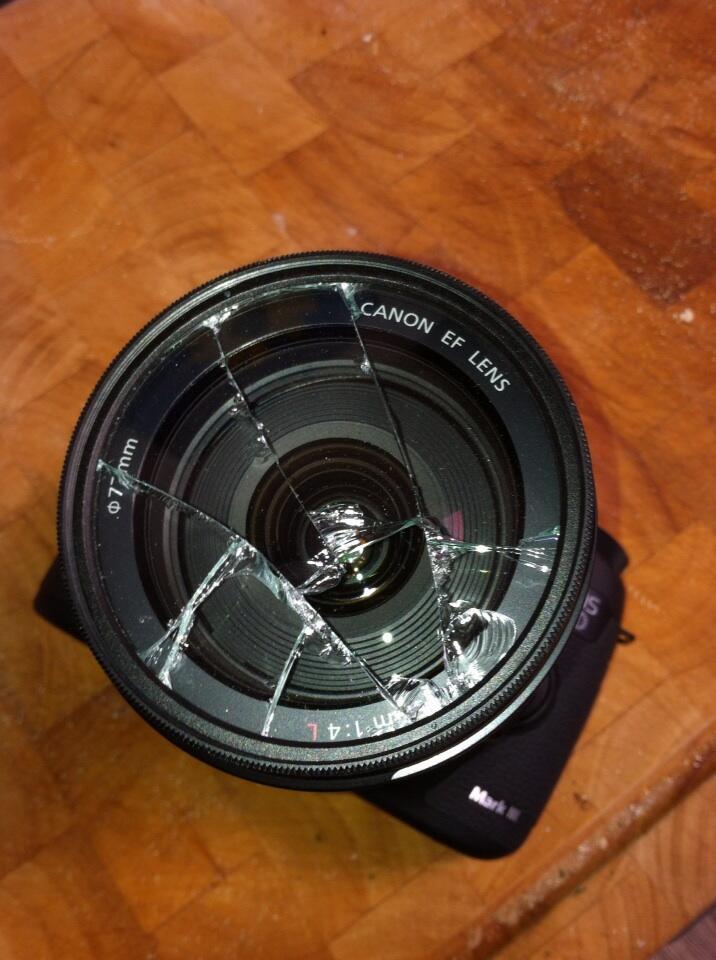 Pulp vs Suspense
I like to classify what I do.  It helps when people ask "What do you take pictures of", expecting you to say "flowers" or "weddings" or something like that.  I've struggled with what to say and finally landed on the phrase Pulp Photography.
As I described before, I draw a lot of inspiration from the pulp of the 40's and 50's; Suspense Radio, EC Comics and the like.  These simple stories strike a chord with me, and beg me to recreate, interpret and breathe life into them.