July 2012
My first SLR was a Canon AE-1, which I took on safari to Africa in 2005.  I got it and a large collection of lenses secondhand from Goodwill in Lebanon PA.  Among these were an outstanding off – brand 135 f/2.8 and the mandatory 50mm f/1.4.
When I upgraded to my 7D in 2009, I also bought a Bower lens adapter to use those old FD's on the new 7D.  As many others have noted, this brings mixed success.  Sometimes the old lenses are as sharp as they were on my AE-1, other times they're foggy and unusable.
I would never use them for a paid gig, because they are so unreliable.  But about once a month, I break them out just for the fun of it, to challenge myself and remember what an aperture ring feels like.
Most of these images were shot with the 50mm f/1.4 FD.  As I said, in the right conditions, it can produce incredible work.  If I could count on it to perform this well more frequently, it would live in my camera bag.  Unfortunately, it will have to live as a second – string lens, the one I turn to when I'm craving a little camera history.
Got a finicky lens you love to hate?  Drop me a comment and let us know how you deal with it.
I contributed some additional concert footage to the ongoing Beat Connection/White Arrows documentary earlier this month.  These guys are awesome and their videos rock.  Follow them for a glimpse of the tour life!
Summer wedding season is upon us.  For many filmmakers and photographers, this is our Black Friday – this is when we make bank.  Want to get in on the action?  There are plenty of blogs that will help you buy the best lens and flash, but only this one will tell you what gear you're liable to forget to pack.
1. Snacks
quakeroats.com
Chances are, you're only eating one meal today.  If you're smart, you've had breakfast and you're not hung over.  But lunch?  Forget about it.  Lunchtime generally falls around the time that the bride is getting ready, which pretty much rules that meal out.  You'll have dinner later tonight, around 8:30 or 9pm, when everyone else is eating.  And you'll probably grab some cheese and fruit from the corner table at cocktail hour.  But a granola bar, hastily devoured on the trip to the church, can mean the difference between a growling tummy or a quiet one.  And no one wants to hear your stomach during the groom's vows.
2. Sunscreen
motherearthnews.com
For an outdoor wedding, anyway.  Think about it.  You're going to be outside, away from shade for hours, probably standing in the same spot.  And, unless it's a wedding with a specific theme, you probably have to leave your wide brimmed cowboy hat at home.  Bummer.  So protect your skin and make your Mom proud by wearing sunscreen.
3. Bug spray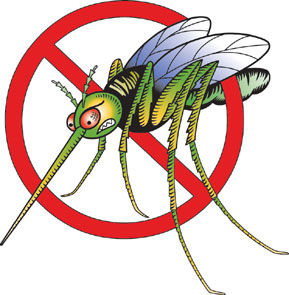 fightthebitecolorado.com
Goes along with sunscreen.  Because those mosquitoes are definitely going to be biting during the first look, and they're hungry!
4. Multiplug Outlet Adapters
artisanelectric.net
This is one especially for the video shooters.  Because you need to charge your camera battery, your mic battery, your sound recorder batteries and your phone simultaneously.  And the two free outlets in the reception hall are probably taken up by the DJ and his big honkin' turntable.
5. Earplugs
dubstep-software.com
Most people won't wear earplugs to loud events, because they only attend three or four a year.  When you're shooting that many a month, you definitely want to protect your hearing.  Buy the highest decibel reduction you can, unless you really want to hear the MOB belt out Rolling in the Deep after a couple glasses of champagne.
6. A Good Multitool
gearjunkie.com
Really, this should just live in your camera bag, alongside a roll of gaff tape.  Tighten tripod screws, open packaging, cut loose strings and fend off hungry wildlife.
7. Cash
i.telegraph.co.uk
In small bills.  Pretend you're a drug lord or a strip club patron.  Weddings frequently involve travel and travel frequently involves tolls.  And toll booths tend not to give change, especially for large bills.  Until you've rolled up to a $.75 toll booth with only twenties, you don't know what true rage is.
8. The Number of a Reliable Cab Company
 5thavenuecinema.org
Because sometimes it's hard to catch a cab after midnight.  You're carrying thousands of dollars of equipment; now is not the time to wander the streets of the Bronx, waving at every yellowish car passing by.
What do you always need and never have?  Leave a message in the comments below.
"You have to risk everything from time to time.  The death of creativity is getting stuck in your ways" – Hans Zimmer
I've been thinking a lot about perspective and perception.  Particularly the way we view ourselves and the effect it has on our lives.  The way we view ourselves not only changes the way we deal with other people; it has the power to totally reshape our lives and alter our paths.
As artists, we have an awesome power to out – think ourselves.  It's remarkable easy for us to do.  In fact, I don't think I know a single successful artist who doesn't second – guess their work and their worth on an almost weekly basis.
I used to think it was luck that separated a successful artist from an unsuccessful one.  Right place, right time and all that.  But the truth is, as Harvey Dent so gracefully put it, "We make our own luck".  The difference is that a successful artist knows when to listen to that nagging self doubt, and when to tell it to shut up.
It's not an easy thing.  It takes practice.  And that secret, cynical voice will never really go away, just recede and get smaller and less powerful.  But that's good enough.
I don't believe that you can really start creating and growing as an artist until you have confidence in your work.  Until you can let it stand on its own, and speak and breathe.  That's when you start to push boundaries and change worlds.  But it all starts by saying, "My work is pretty awesome and people want to see it".  Because it's probably true.
So try it.  That side project you're working on, that script you've been revising for the past two years, that painting you've been touching up all month – show them off.  You might be amazed at the reaction.
I have a habit of processing photos and walking away for a few days, only to return and push the images further.  This set really benefitted from it.  They have a creepy, horrific look that came very organically.  I like to believe that's the location's essence coming through.  That it followed me home like a rogue spirit and possessed the images, making them reflect it's own inner demons.
Shot on 7D and Canon 28mm f/1.8.  Processed in Lightroom.
We opened principal photography on our new short Sight last Saturday, shooting VFX shots outside on the hottest day of the year.  With our thermometer reading 102 degrees in the shade, we unpacked our gear in a dead end alley in South Philly.  We drew up Sam Hall's old green screen, stretched between two light stands and secured with clamps and rope.
Keeping one eye on the mouth of the alley, Sam Lodise strapped on a set of kneepads and took up a hunting rifle. He trained it on the camera in front of him, his eye steel – cold orbs.
As the day wore on, the camera became too hot to touch.  We applied and reapplied wet towels and ice packs in hope of warding off the dreaded "overheat" warning.  All the while, Sam Hall crouches in front of the camera, squinting down his viewfinder adapter and making minute adjustments to the placement of the rifle.
Sweat poured.  After each take we passed around a spray bottle and took turns dowsing ourselves.  Our spare bottles of water rapidly heated, baking on the pavement.
Finally, the final shot was printed and we wrapped.  We retired to a living room full of Pacifico and South Philly hoagies.  Another day in the life.
* All photos courtousy of Elizabeth.  See more of her work on flickr.